About The Author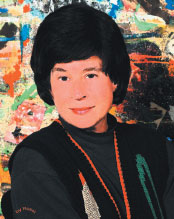 Debora Gillman's love of nature and the arts was greatly enhanced by two years abroad on kibbutz in Israel during her high school years. She graduated from U.C. Santa Cruz with a major in French Literature and a minor in art. She has also studied art at UCLA and Otis. She was the Executive Director of the Park La Brea Arts Council and is an executive of TheARTeryUSA®. She contributes to the Miracle Mile Civic Coalition's community events and is a past member of the Hancock Park Arts Council. She worked at the Anti-Defamation League for thirty years in community service and contributed her artwork to this leading human relations organization.
Gillman is currently on the staff of the Park La Brea Activities Center. She has taught workshops for children and adults in the Los Angeles area, including Park La Brea and at the Craft and Folk Art Museum, Los Angeles. "Debi Doodles" is the popular name for her Kids' Art Club at Park La Brea that meets monthly. Check out www.DebiDoodlesART.com for more information.
She recently published her well-received, illustrated children's book, The Painter's Dream, a fantasy story about art and the creation of the heavens, which she uses as a teaching aid in her workshops at local museums and libraries. See www.DebiDoodlesART.com.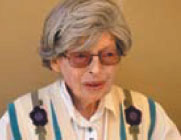 Miriam Gillman has painted with watercolors since she was able to hold a paint brush in her hand.
She is a graduate of UCLA, and at U.C. Berkeley earned certification as a teacher of English as a Second Language. For the past thirty years she has lived in Kibbutz Ramat Yochanan in Israel where she taught English while continuing to paint.
Inspired by her daughter's book for small children, The Painter's Dream, she joined Debora in a joint project in text and illustrations for young readers, which expresses their mutual concern about a dangerously changing world-wide environment.
Miriam's watercolors and acrylic paintings have been exhibited at the Kibbutz. A number of her works can be seen at the Regional Council's Senior Citizen's Activity Center.